Cybersecurity
Entrust your digital security to safe and resilient technological tools.
The ITAKA SA specialist Cybersecurity Team possesses the technological expertise that allow it to cover the vertical market areas of Government (Pac and Pal), Digital Service Providers, Energy, Utility, Oil & Gas, Finance, Health & Life Science, Industrial Manufacturing, Consumer Goods & Automotive, Telco & Media.
Risk Assessment & Management
Business Continuity & Resilience
Cyber Defence
Digital Identity Management & Privileges
Application Security (API, ERP, secure code review)
Data Protection
Itaka SA
The way we approach cybersecurity challenges is based on 5 levels of attack.
Company procedures are constantly updated to reflect the world's ever-changing and varied market needs, which require the monitoring of the threat scenario (Threat Intelligence, Deep & Dark web monitoring).
The ITAKA SA Team helps you self-assess your security posture, identifying which measures should be prioritized to improve your cybersecurity maturity model.
We study and predict the hackers' targets (Attack Trends), and, consequently, we introduce and guide updated and accurate risk assessment processes.
Cybersecurity Best Practices also require the introduction of security measures for pre-existing assets and for new technological areas that are being progressively adopted by the great majority of organizations: Cloud Computing, IoT networks, AI tools, Edge and Fog computing, Industry 4.0.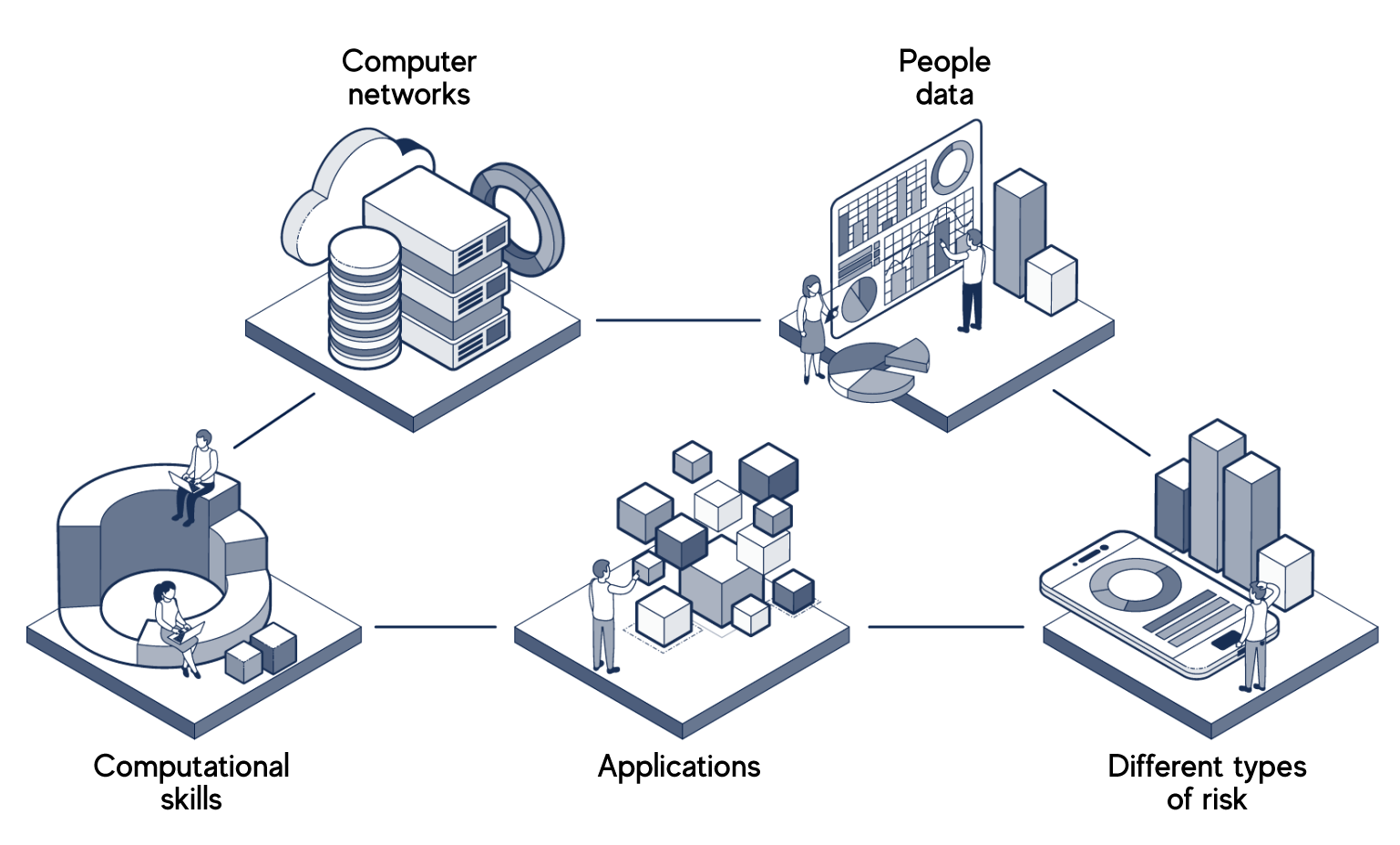 Our skills
Our Cybersecurity services
Put your trust in us
Are you interested
in our services?
ITAKA SA lavora per raggiungere risultati tangibili che permettono ai nostri clienti di vivere con serenità la propria vita privata e professionale.